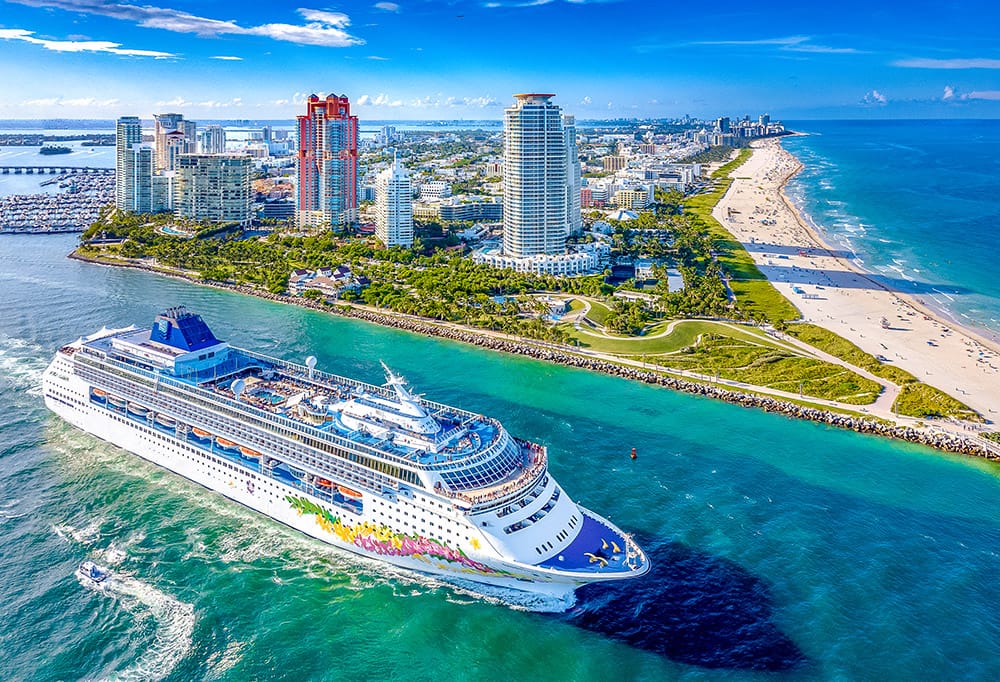 Can you hear the soft sound of calypso music floating on the breeze? Perhaps you can smell the subtle scent of saltwater wafting off the ocean or feel the smooth white sand melting between your toes. If so, it might be time to book a Caribbean getaway. Fortunately, Norwegian Cruise Line offers phenomenal Vacaciones En Crucero that can transport you to this tropical paradise from beautiful PortMiami. Whether you want to escape the winter blues or maximize your summer break, sunny skies, turquoise waters, and white-sand beaches are all waiting for you to discover in The Caribbean on a 2022 Miami cruise.
Ready to start planning? Explore all 2022 Miami cruises to The Caribbean.
Spend Time Exploring the Magic City
Known as the Magic City because of its stunning sunsets, warm breezes, and refreshing waters, Miami, Florida, attracts millions of people from across the globe each year. It's a top vacation destination, so why not make the most of your cruise from Miami and spend a few days exploring this spectacular city before or after you set sail?
Must-see attractions to explore in Miami include the following:
Go for a ride along South Beach's world-famous Ocean Drive to check out the art deco scene.
Take an airboat tour to see the wildlife in Everglades National Park.
Visit the open-air graffiti and street art museum in the trendy community of Wynwood.
Enjoy a stroll along vibrant Calle Ocho (8th street) in the Little Havana neighborhood.
Soak up the sunshine while relaxing in the sand at iconic Miami Beach.
Check out more than 150 shops, cafes, and restaurants at Bayside Market.
Go for a stroll through the Vizcaya Museum and Gardens.
Discover Fun Things to Do in Your Caribbean Ports of Call
Short on time? No problem! Norwegian offers shorter five-day itineraries from Miami so that you can enjoy a Caribbean cruise vacation even if you only have a few days to spare. Some of the incredible ports of call you'll visit include the following:
Do you have more leeway with your schedule? Fantastic! Embark on a seven-, nine-, or 11-day Crucero por el Caribe and enjoy an extended holiday filled with fun, relaxation, and adventure. Some of the additional ports you'll visit on your 2022 cruise vacation include the following:
Are you wondering what to do at each destination? Norwegian tiene todo lo que necesitas. Choose from a range of fun-filled excursiones en tierra and enjoy the highlights in each dynamic port. Have you ever wanted to explore magnificent Mayan ruins in Mexico? Perhaps relaxing in a volcanic mud bath in St. Lucia is more up your alley. Maybe you'd like horseback riding on the beach in Honduras. No matter what type of activity floats your boat, you'll find something to suit your tastes. A Norwegian shore excursion is a great way to experience the best of each Caribbean island.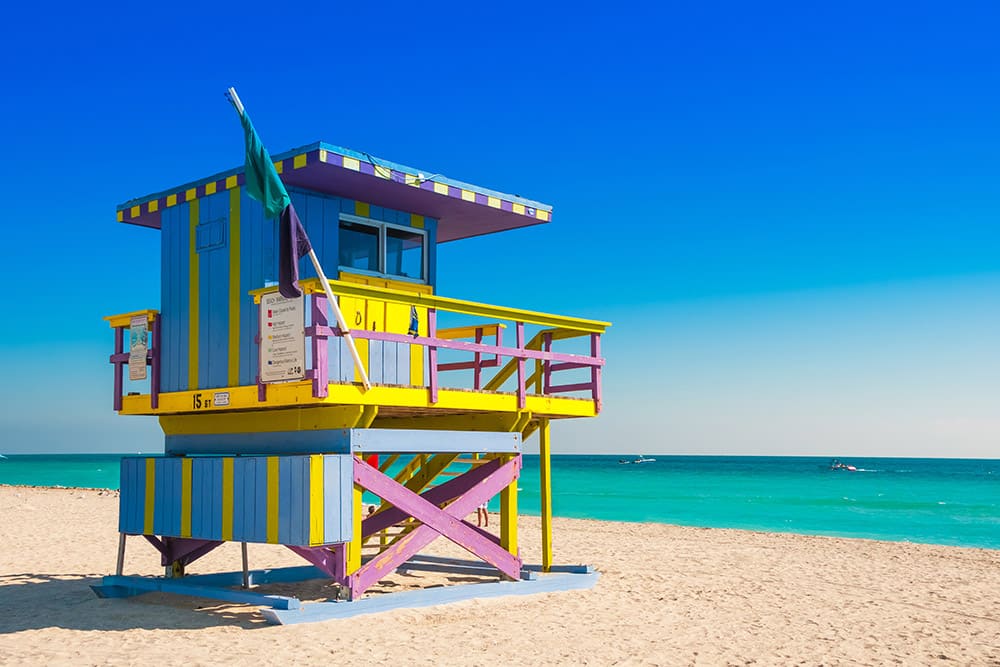 Relax & Unwind on Norwegian's Exclusive Destinations
When you set sail on a Caribbean cruise from Miami, you get the chance to visit one of Norwegian's two exclusive retreats: Great Stirrup Cay o Harvest Caye. Enjoy basking in the sun on soft, white-sand beaches at a tropical paradise designed just for you. Both of these idyllic island escapes feature private beachfront cabanas where you can relax in comfort. Endless activities include kayaking, snorkeling, zip lining, and more.
While you're on Harvest Caye, you can visit beautiful botanical gardens, explore lush rainforests, and encounter the wildlife at a mangrove estuary. Meanwhile, during your stay on Great Stirrup Cay, you can go swimming with pigs, try gliding through the sky while being towed by a parasail boat, or encounter stingrays.
Enjoy Incredible Amenities on Your Norwegian Cruise Ship
Maybe you don't want to get off the ship at all. That's perfectly OK, especially since each ship in Norwegian's award-winning fleet is a destination of its own. From world-class dining experiences to live nightly entertainment and sprawling spas to memorable activities, you'll find much to see and do to keep you entertained throughout the day. Desde Thrillplex activities like a race track at sea, to adults-only experiences like Vibe H2O, there's no shortage of fun waiting onboard.
If you're looking for a tropical escape, consider booking one of Norwegian's Caribbean cruises sailing from Miami in 2022. Whether you're in the mood for relaxation, heart-pounding thrills, or connecting with nature, you'll find it all on a 2022 cruise vacation in The Caribbean. ofertas de cruceros on Norwegian's website and sign up for the emails to be the first to know about the latest news, offers, and itineraries.