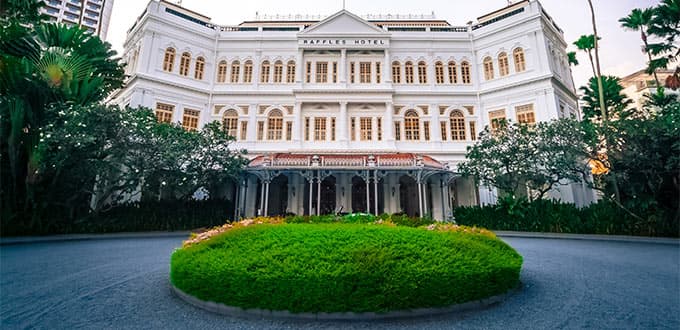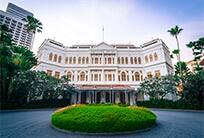 Views of Singapore with Transfer
Singapur, Singapur
Duración 4 hs.
Savor the exotic charm of Singapore's inner city and nearby suburbs on this extended half day tour for guests disembarking the ship.
Drive through the business district and historic Colonial area, where splendid architecture and foliage combine to create the perfect backdrop for the landmarks of Singapore. View the Padang, Supreme Court, City Hall, St. Andrew's Cathedral and Singapore Cricket Club.
Catch a glimpse of Singapore's cultural aspects as you drive through Little India, a fascinating area teeming with shop houses and flamboyant temples. You will also drive through the Arab Quarter, where you will see a different side of Islam among the mosques and outgoing lifestyle. Enjoy a stop at a local coffee shop for some refreshments before continuing on to Old Chinatown, which bustles with frenetic street merchants. You'll have a bit of free time here to explore the area. Here you'll find temples, markets and festive shops selling herbal medicines, gold, curios and souvenirs.
Your tour winds down with a drive down Orchard Road. Once a countryside road lined by fruit orchards and nutmeg plantations, it is now one of Singapore's most famous shopping districts with a unique blend of boutiques, Western-style department stores, hotels and restaurants.
You will either be dropped at the airport or at a Norwegian Cruise Line program hotel.
Lo que debes saber:
Note: This tour available for guests with flights after 4:30 pm, or staying at a Norwegian Cruise Line program hotel. Participants are responsible for ensuring this tour is compatible with their departure flight times. We suggest that guests with international flights be at the airport at least 3-4 hours before their flight departure time. Please allow extra time in case of unforeseen delays, and note that the tour will still run in its entirety.
Adult from: $2,076.19 MXN
Child from: $2,076.19 MXN
Recomendado para la familia

Accesibilidad limitada

Desembarque

Excursiones