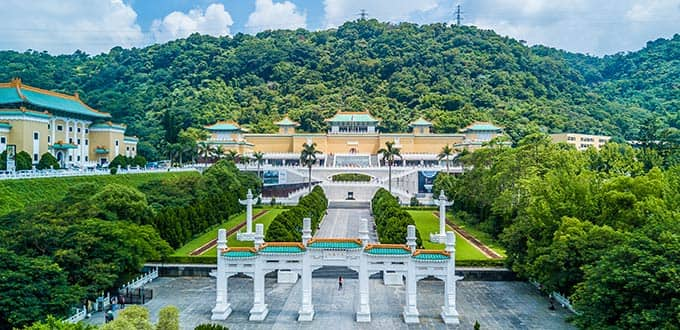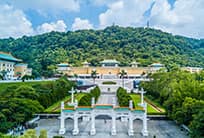 Lo mejor de Taipei
Taipei (Keelung), Taiwán
Duración 8 hs.
Un día en Taipéi te acercará a la rica tradición y la cultura antigua que impregnan
Following a scenic drive from Keelung to Taipei, you'll tour the city and visit some of its most iconic sights.
Visit the renowned National Palace Museum, housing an astounding selection of Chinese Imperial Art. This extraordinary collection began during the 10th century, when Chinese Emperors seized art treasures for their own pleasure. Moved in crates from city to city to escape invading armies in the 20th century, the collection finally ended its journey in Taiwan. Today, the museum holds over 650,000 items, including jade, bronze, porcelain and lacquer pieces, as well as tapestry and embroidery, many dating back over 4,000 years.
Dedicated to the people who sacrificed their lives fighting for the Republic of China, the National Revolutionary Martyr's Shrine is an excellent example of classical Ming Dynasty architecture. You'll be able to admire this majestic complex during your visit.
Enjoy lunch at a local restaurant, before proceeding with your sightseeing and visits.
You'll also visit the Sun Yet-Sun Memorial Hall completed in 1972. It's dedicated to the Republic of China's National Father, Dr. Sun Yat-sen. The grand and beautiful building's architecture is inspired by that of Chinese palaces and it is surrounded by a large garden park area where the locals enjoy daily activities.
Before departing Taipei, drive to the spectacular Taipei 101 skyscraper for a photo stop. Once the tallest building in the world with 101 floors and topped by a 197-foot spire, is still an impressive landmark. Constructed of steel, concrete and glass, the building houses a shopping mall, offices for 12,000 people, and the Taiwan stock exchange.
Adult from: $2,076.19 MXN
Child from: $1,885.71 MXN
Comida